Kuala Lumpur, Malaysia



I had met a friend (named Q) at my hostel, and we had been spending a bit of time together venturing around the Kuala Lumpur.  After spending the day inside the biggest indoor climbing gym in South-East Asia.
…and going for a drink on top of a helicopter landing pad.
We realized we'd forgotten to eat and were both starving!
We randomly stumbled on a café called "the loaf" at 10:15pm.
Q noticed that if you spend $12 ringgit (4 CAD) on a fancy drink, you could add an all-you-can-eat buffet for $5 ringgit more (1.66 CAD).


This was no run of the mill all-you-can-buffet; this was a buffet from the pastry gods! We had no idea why they were offering this since communication was a bit of an issue, but it looked real tasty.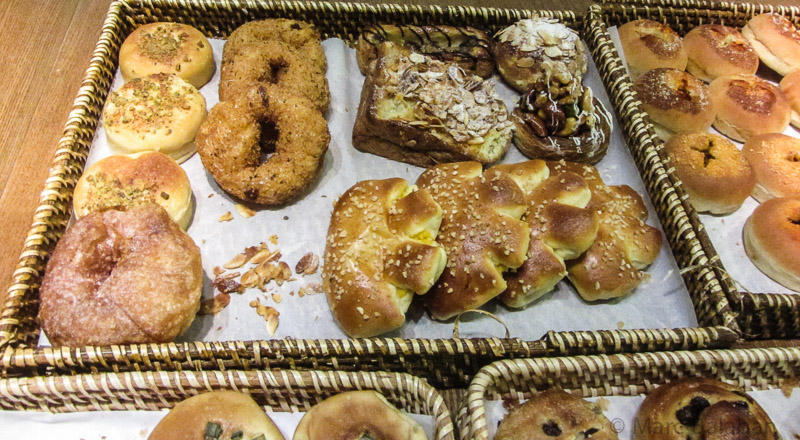 Each individual pastry typically costs between 4 – 6 ringgit ($1.50 – $2) on it's own, but now we had the option to eat as many we wanted!

So we filled our plates:
And we ate.
And ate….
And I kept eating…
Anyone have room for desert!?
---
Combined we ate approximately 25 pastries!!  Some simple math:
No-buffet
($5 * 25 pastries) + ($24 for drinks) = $149 ringgit (50 CAD)
Our Bill
$40 ringgit (13 CAD)
We saved more than $100 ringgit on an amazing, but sickening feast!
Although this was very contradictory to what I learned during my fast — occasionally it's fun to indulge.